Take Studio-quality Vocal Tone Onstage
The TC-Helicon Duplicator vocal effects pedal lets you tap into three studio-quality vocal effects with the simplicity of a stompbox. Plug your mic into the high-quality, low-noise preamp, then dial in your ideal combination of doubling, reverb, and pitch correction effects. In between songs, use the Talk mode to optimize the processing for spoken word. Duplicator is equipped with TC's acclaimed Adaptive Tone circuit, which simultaneously tunes EQ, compression, de-essing and gating specifically for your voice. For an outstanding vocal sound that stays consistent gig to gig, use the TC-Helicon Duplicator vocal effects stompbox.
Adaptive Tone gives your voice studio polish
Duplicators's Adaptive Tone technology tweaks your EQ and dynamics automatically as you sing. Equalization, Compression, De-Essing and Gating are all adjusted on the fly — giving your voice fantastic, well-balanced tone at all times. This little stompbox makes you sound great, without a mega-expensive microphone and superstar engineer.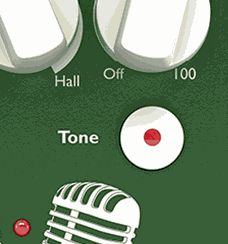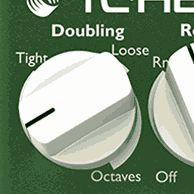 Three doubling effects for bigger vocals
Doubling vocal tracks is a standard studio technique for creating that polished, radio-ready vocal sound. TC's Duplicator pedal offers three doubling modes: Tight, Loose, and Octave. Tight and Loose modes determine how closely the doubled vocals match your original vocals. The Octave mode doubles your vocals an octave above or below, for harmony effects that sound musical no matter what key or scale you're singing in.
Enhance your vocals with studio-grade reverb
Reverb is the must-have vocal effect, used in practically every recording studio and live venue on the planet. Hand-selected from TC-Helicon's flagship VoiceLive series, Duplicator's lush reverbs enhance your voice with studio-grade ambience, from small rooms to enormous concert halls.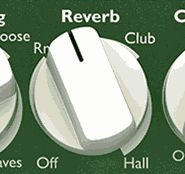 TC-Helicon Duplicator Vocal Effects Stompbox Features:
Vocal effects pedal with mic preamp plus Doubling, Reverb, and Pitch Correction effects
Reverbs range from intimate rooms to full concert halls
Tone button activates Adaptive Tone for automatic EQ, Compression, De-essing, and Gating
Auto-chromatic pitch correction helps you sing in tune
Connects easily between your mic and your mixer
Great-sounding, low-noise microphone preamplifier
Mic Control gives you remote on/off switching with the TC-Helicon MP-75 mic and Sennheiser e835 FX mic (sold separately)
Tech Specs
| | |
| --- | --- |
| Processor Type | Doubling, Reverb, Pitch correction |
| Form | Pedal |
| Analog Inputs | 1 x XLR (mic) |
| Analog Outputs | 1 x XLR |
| Power Source | 9V DC power supply / 4 x AA batteries |
| Height | 2.3" |
| Depth | 3.5" |
| Width | 5.4" |
| Weight | 0.92 lbs. |
| Manufacturer Part Number | 996372001 |