Product Overview
Expand Your X32's Recording Capabilities
Increase your X32's capabilities with the Behringer X-LIVE expansion card. The X-LIVE augments your X32 with 32 channels of recording and playback via USB 2.0, as well as remote operation of your DAW. On top of that, you get dual SD/SDHC slots that allow recording of up to 32 channels of uncompressed WAV files. Best of all, you can use the USB and SD functions simultaneously and independently. Create multichannel recordings without a computer, conduct virtual soundchecks, deploy backing tracks, and more. You also benefit from remote operation via your PC, Android, iPad, and X-TOUCH control surface. Drop an X-LIVE into your X32, and transform it into a powerful multitrack studio!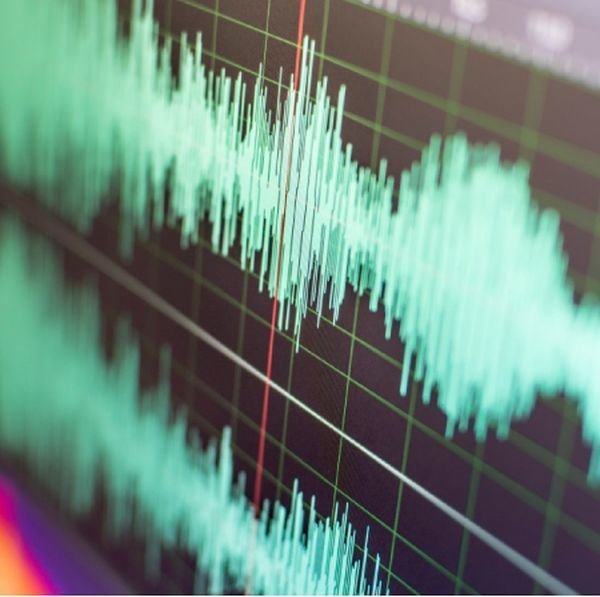 Easy multitrack recording with your X32
Whether you use it live or in the studio, the X-LIVE grants your X32 robust multitrack recording capabilities. You can capture live performances directly to your Mac, PC, or flash media. Either way, the X-LIVE makes it easy. Dual SD/SDHC slots equip you with uncompressed recording and playback of up to 64GB of memory, sufficient for a 3-hour 32-bit/48kHz 32-track session. You can also extend a session across both SD cards, giving you more than 12 hours of 8-track recording time. Best of all, you can accomplish everything without leaving the X32 environment.
Simultaneous and independent USB and SD operation
The Behringer X-LIVE's USB and SD interfaces feature simultaneous and independent operation. This means that you can play back a session from an SD card and record the tracks into your DAW via USB for further processing. Prepare live backing tracks in your DAW, transfer them to an SD card, and set performance markers on-the-fly. You can also record using USB and SD simultaneously — great for making a backup copy of your performance. And you can do all this without routing tracks through the X32's mixer channels, leaving it free for you FOH mix.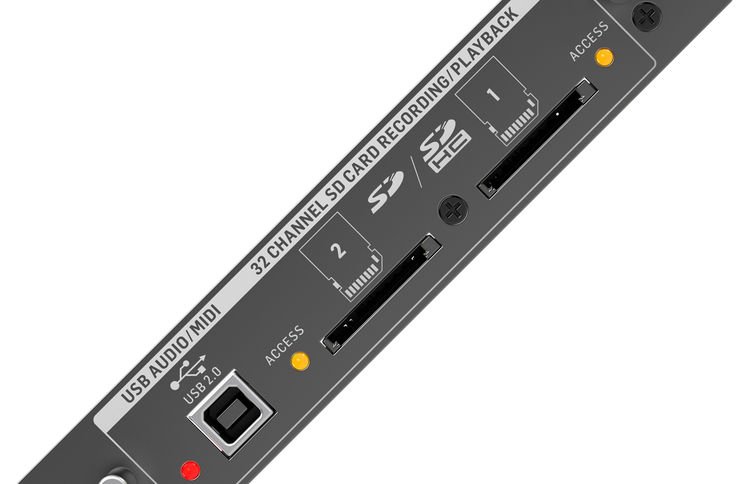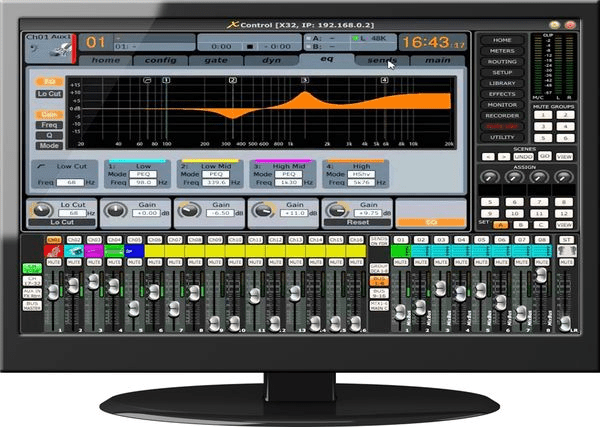 Remote operation via PC, Android, iPad, and X-TOUCH
You can take command of X-LIVE's functions and transport controls remotely via your PC, Android, or iPad, as well as Behringer's X-TOUCH control surface. Cue up and initiate backing tracks. Start or stop recording and playback. Perform virtual soundchecks from anywhere in the venue. At Sweetwater, we've found the feature-packed X-LIVE X Control app to be a powerful tool.
Behringer X-LIVE Features:
32 channels of recording and playback via USB 2.0
HUI/Mackie Control emulation for remote operation of your DAW
Dual SD/SDHC slots allow uncompressed recording and playback of a 3-hour 32-bit/48kHz 32-track session
Extend a session across both SD cards for more than 12 hours of 8-track recording time
Create multichannel recordings without a computer, conduct virtual soundchecks, deploy backing tracks, and more
Simultaneous and independent USB and SD operation
Remote operation via your PC, Android, iPad, and X-TOUCH control surface
Virtual soundcheck and live performance files are stored separately for extended recording time
Instant live playback with pre-load and markers in the console user interface and remote apps
Markers can be set on-the-fly for identifying song positions during recording or playback
Conveniently edit markers directly within the console's user interface
Use your computer's plug-ins for outboard effects via USB
Store and automate channel routing for recording and playback
CoreAudio compatible on MacOS with low-latency ASIO drivers available for PC
Product Videos
Reviews